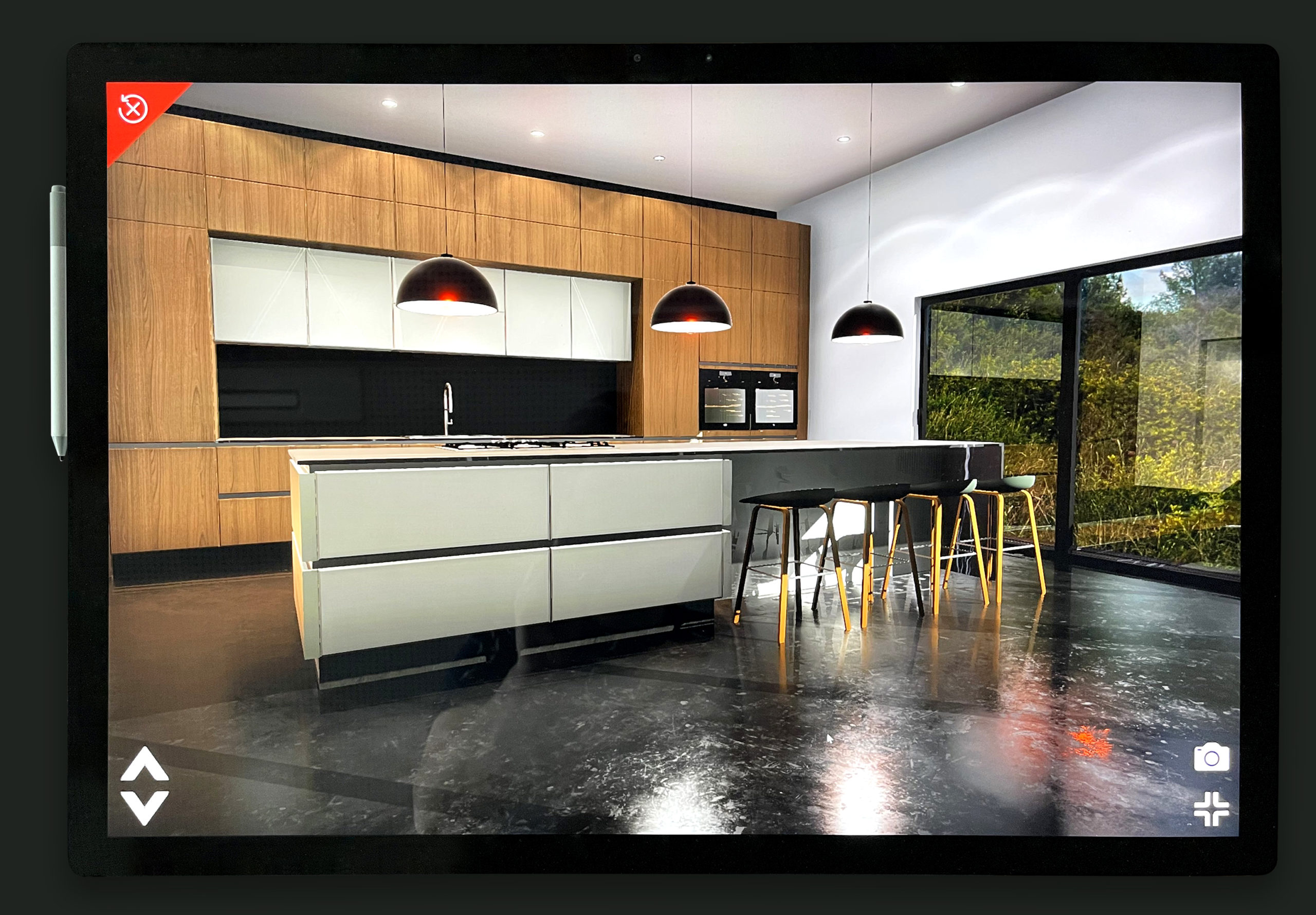 Touch Reality at a glance
Professional kitchen design tool
Save time and create a kitchen in 15 minutes
Focus on your design, thanks to our smart assistant
Real time 3D in a 4K resolution !
Fully mobile and versatile, work from everywhere
Browse through our wide range of catalogs with real manufacturers' references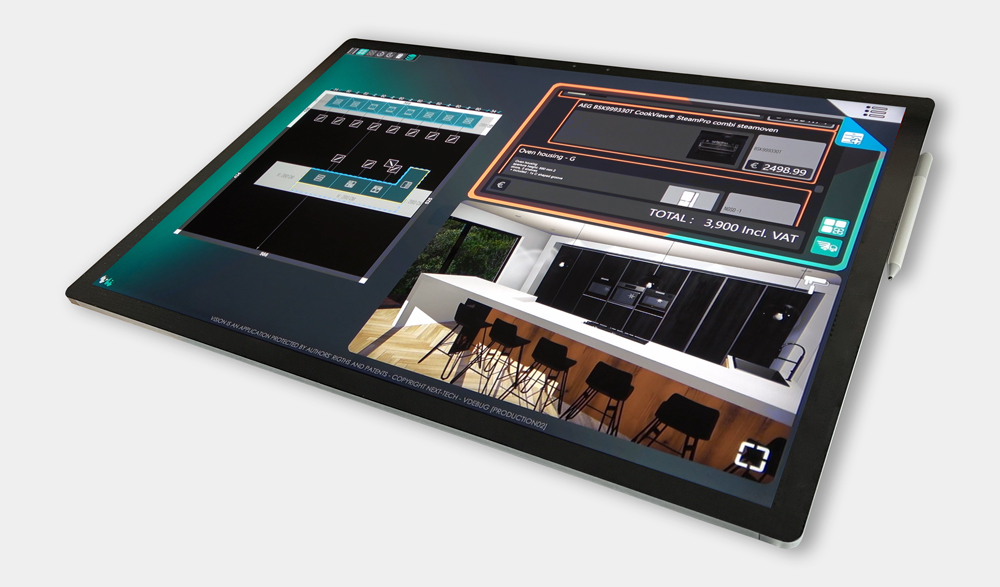 4K real time 3D Experience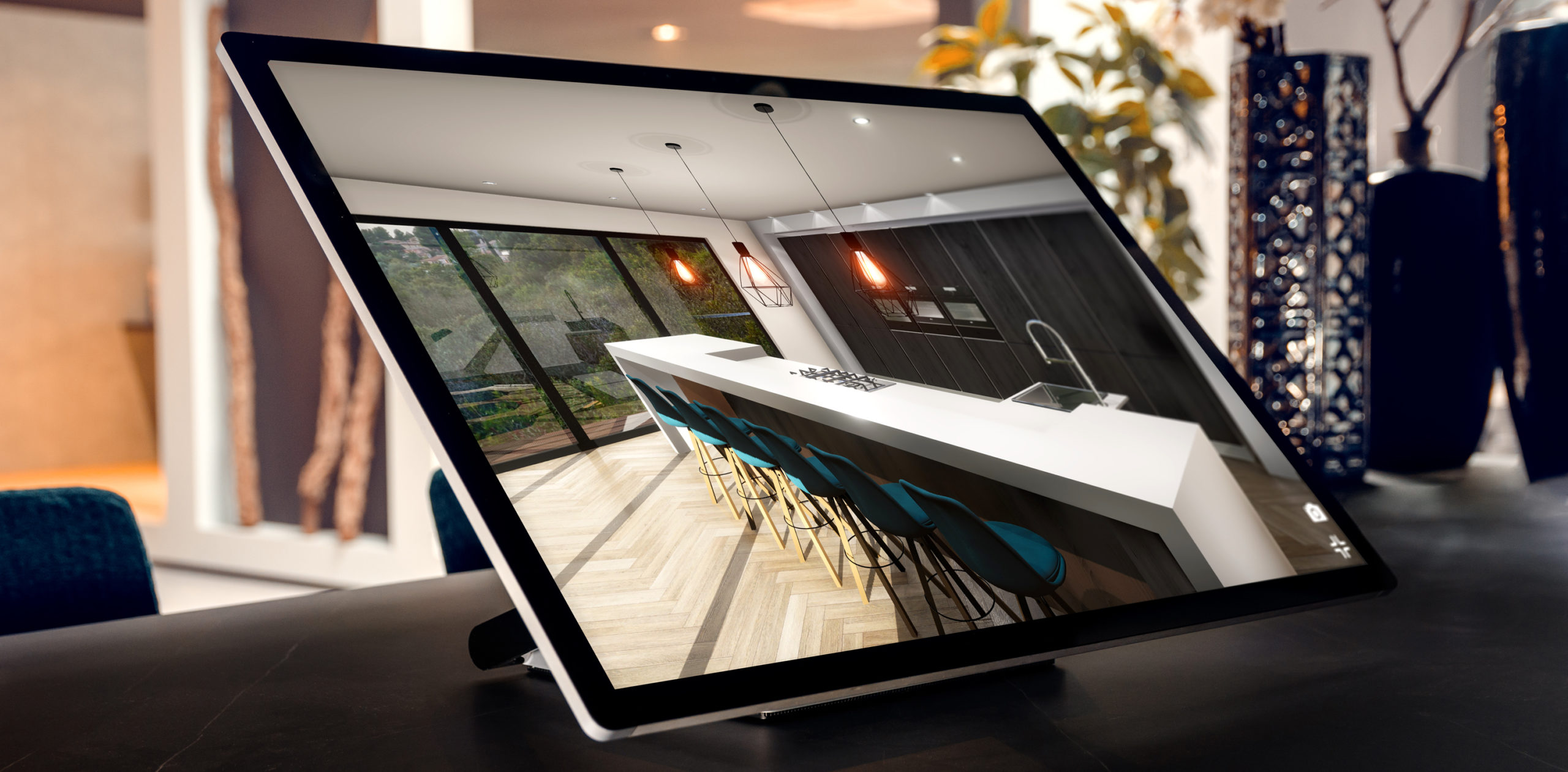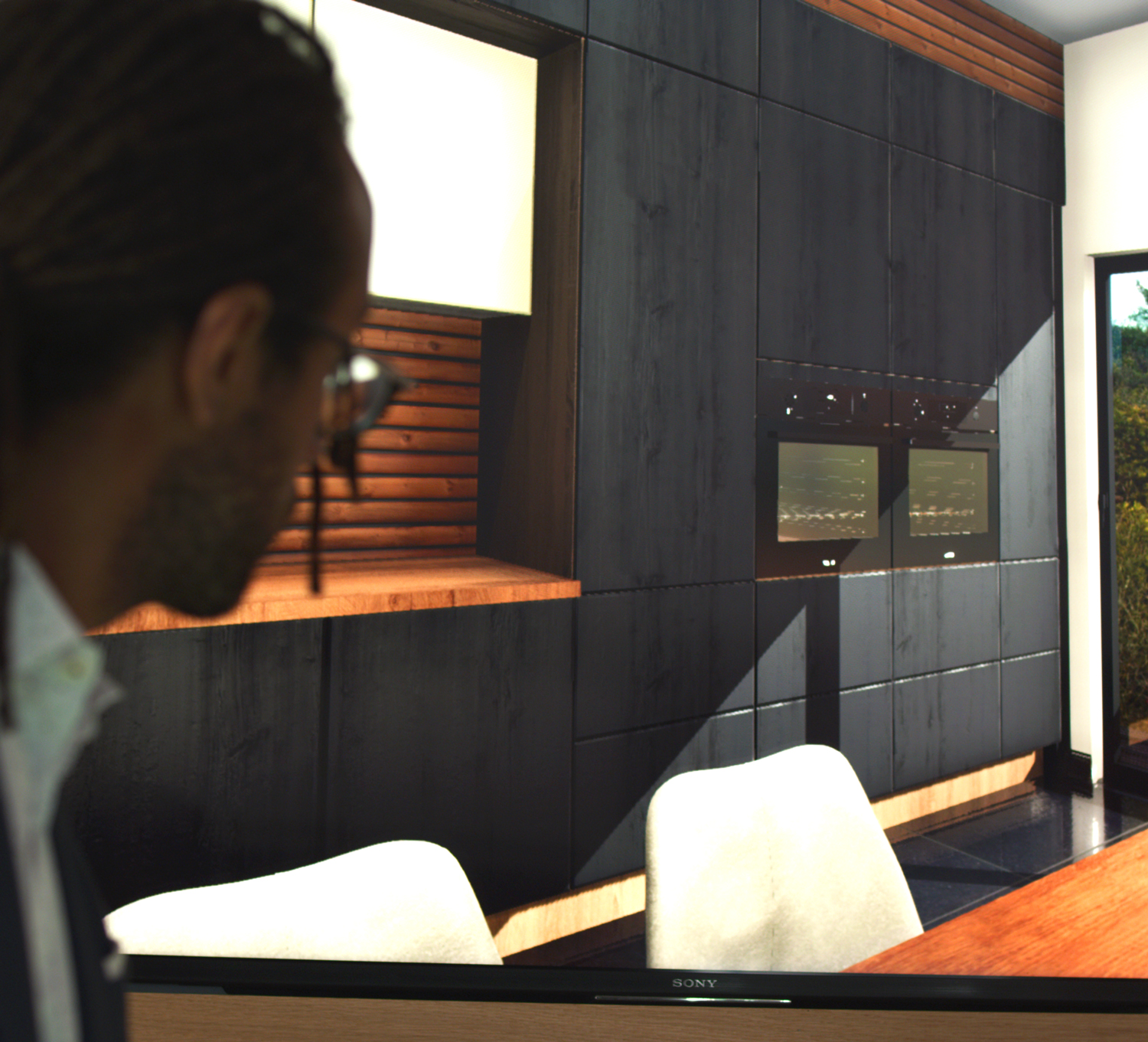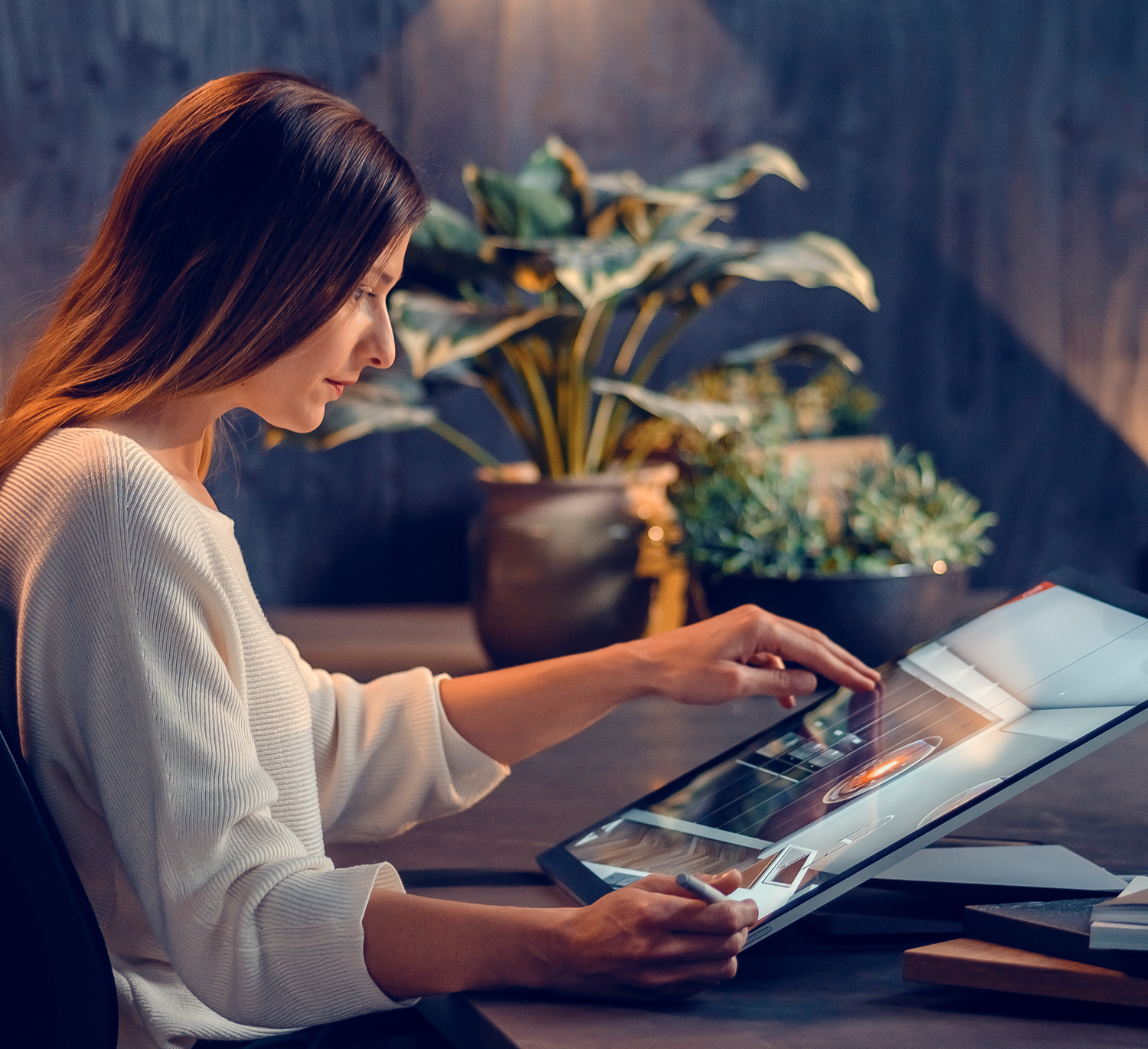 Move through the space and take pictures from every angle without any wait time !
See how it works
No wait time, real time rendering
Instagram worthy shots, take as many as you want
Extra realistic rendering, you can almost touch and feel the materials !
Enhance your design with automatic decoration system
Personalize your design by selecting your stools, lamp, wall texture and styles,…
See how it works
Time saving functionnality
Hundreds of configuration possible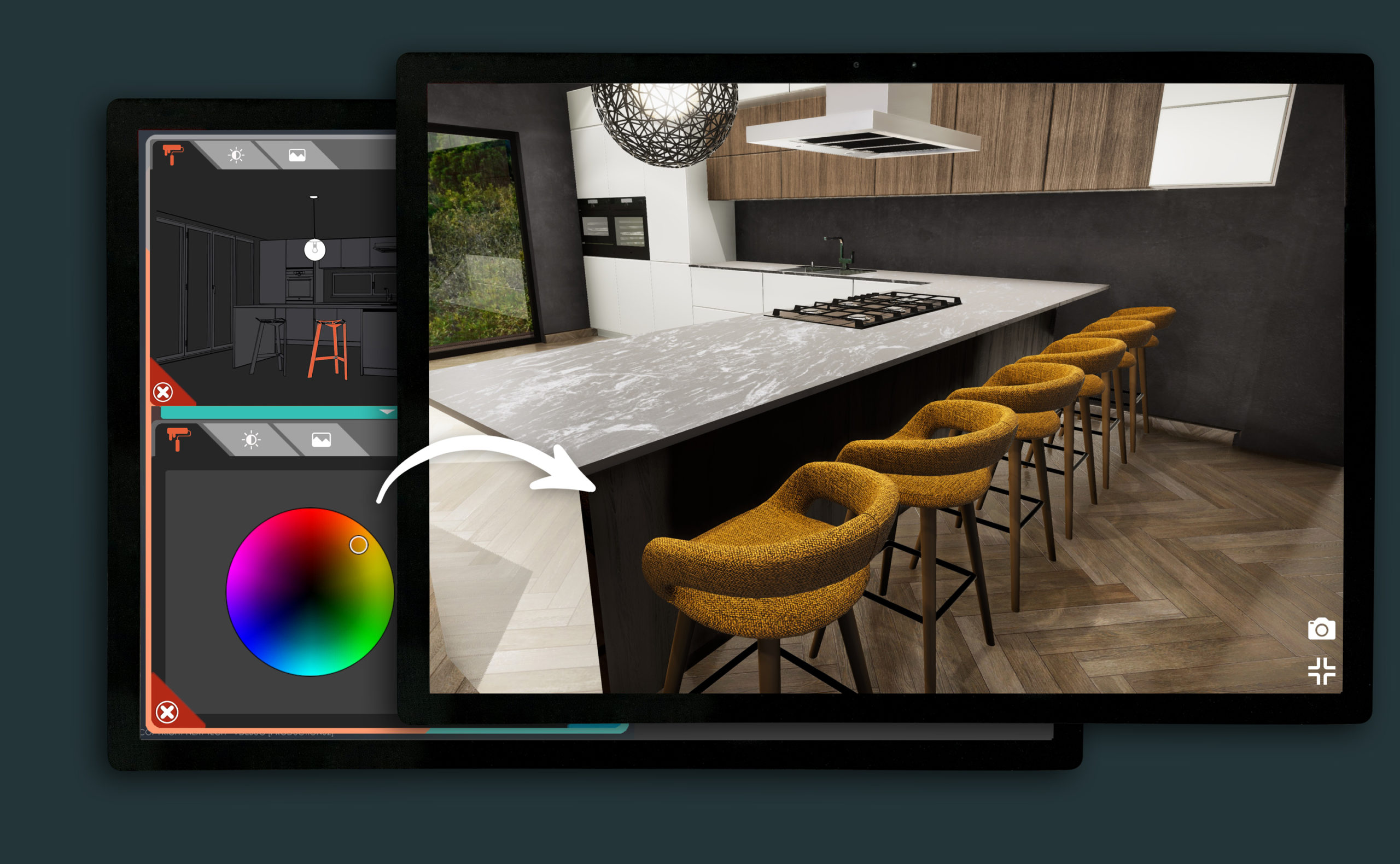 A unique way of expressing your ideas
We have created the most advanced tool. Leave the technical details behind and stay focus on what really matters, your design !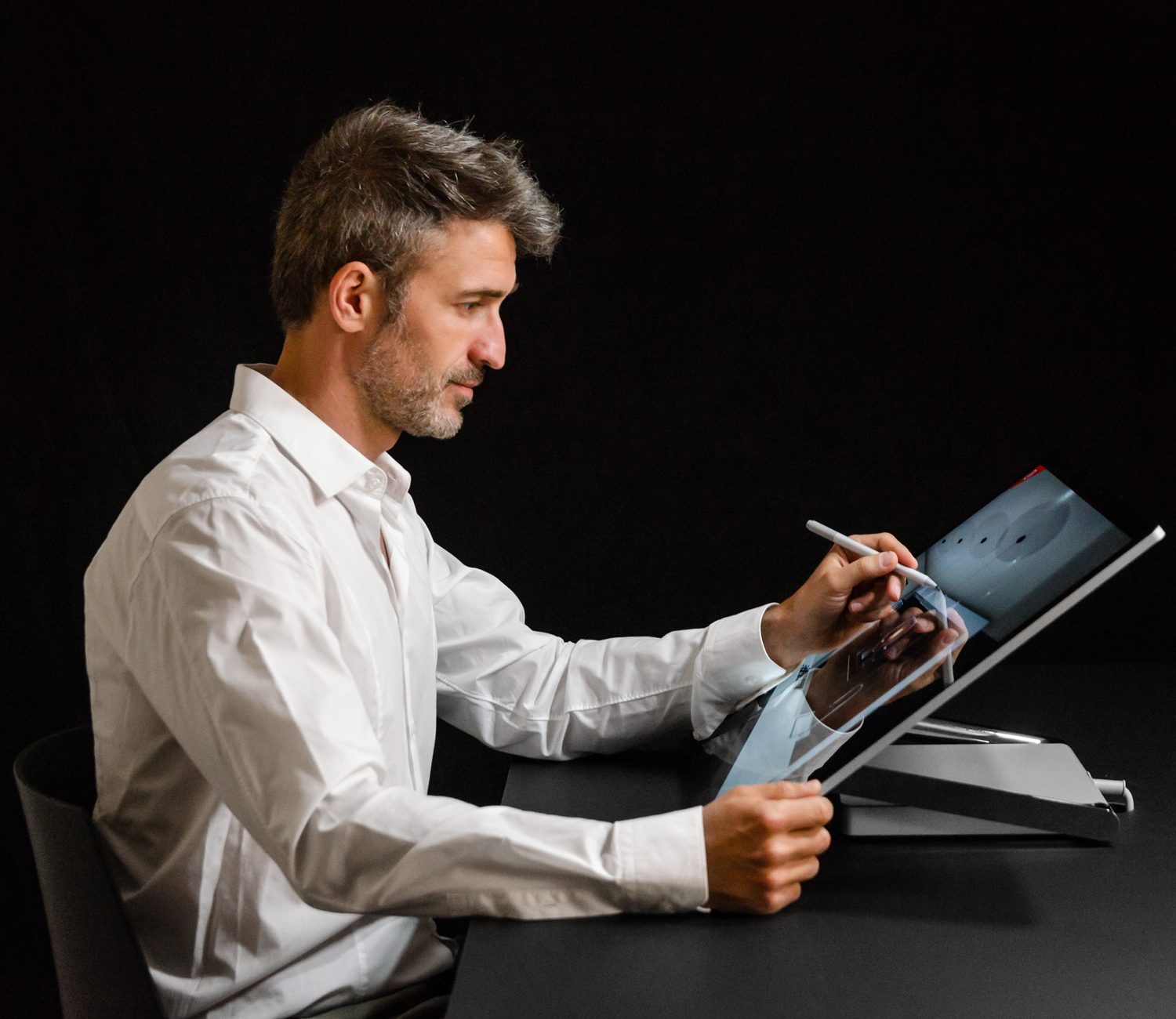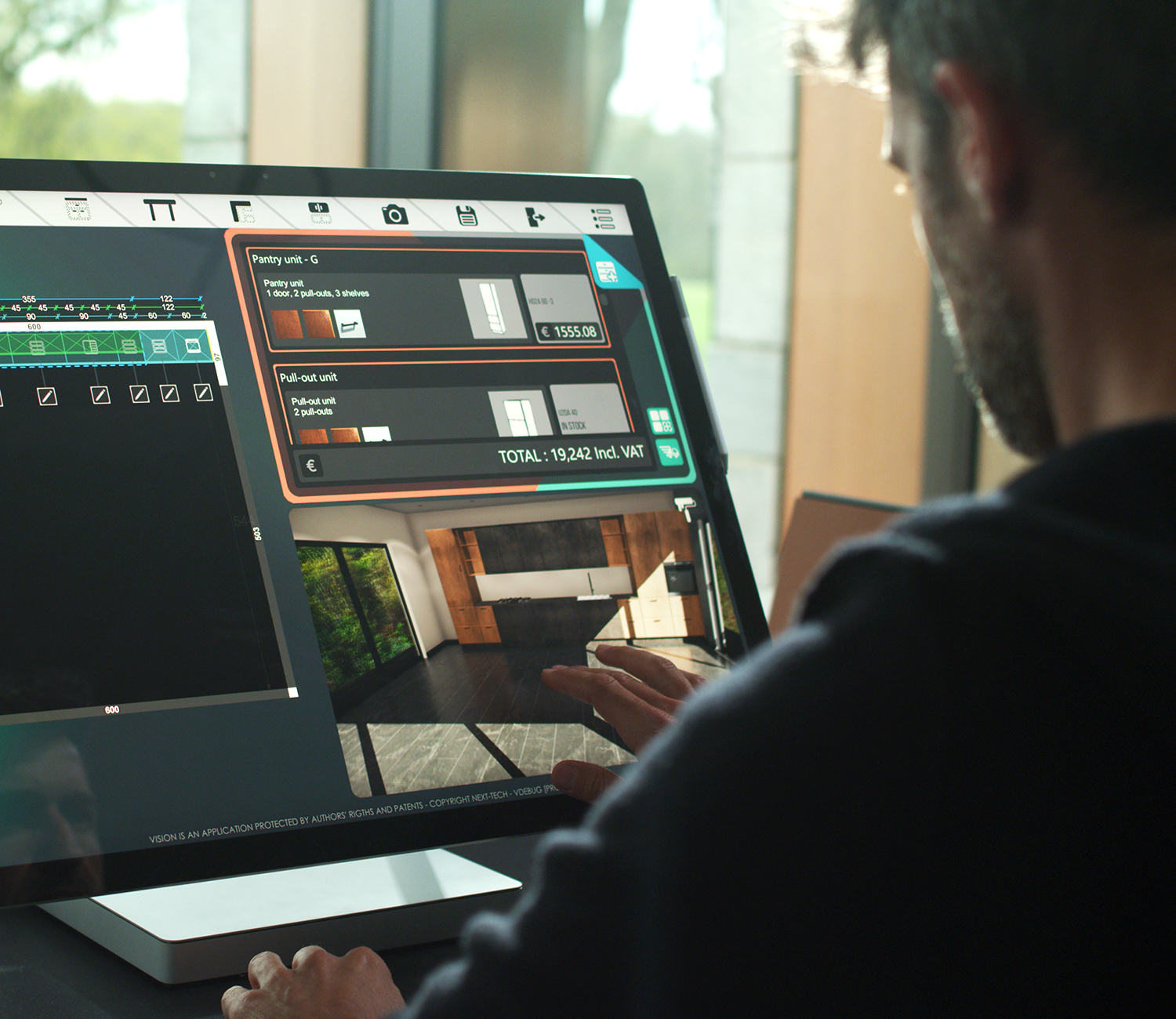 Push back the limits of reality with
our premium exclusive PRO device
Object recognition
Create your kitchen with tangible customized sets of cabinet miniatures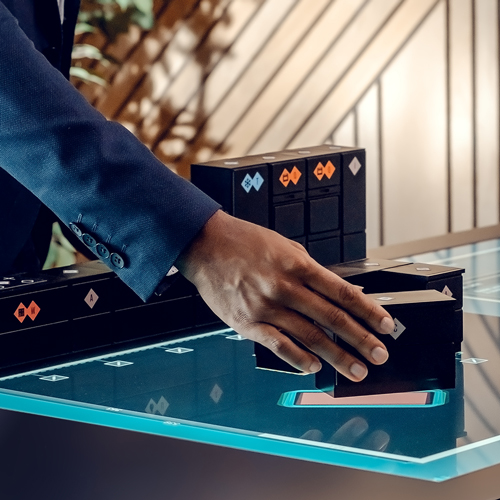 100% Premium feel touch screen
As easy as on your smartphone, all functionalities are at the tip of your fingers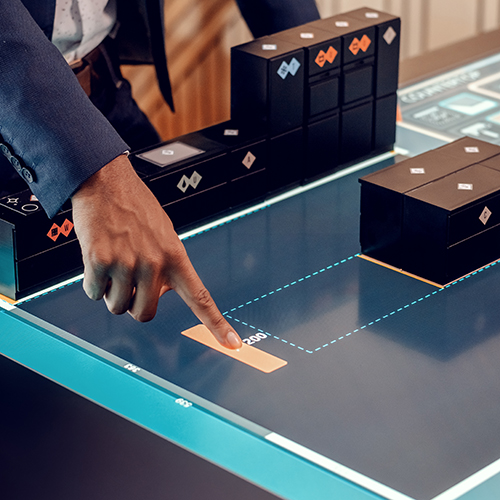 ALL IN package
Everything you need is included, computer, object recognition touch screen, cabinet miniatures and the whole furniture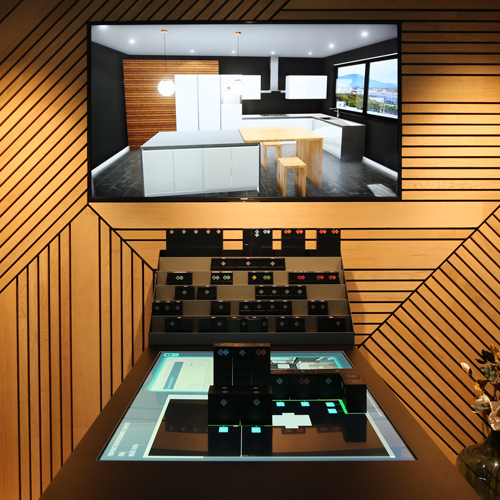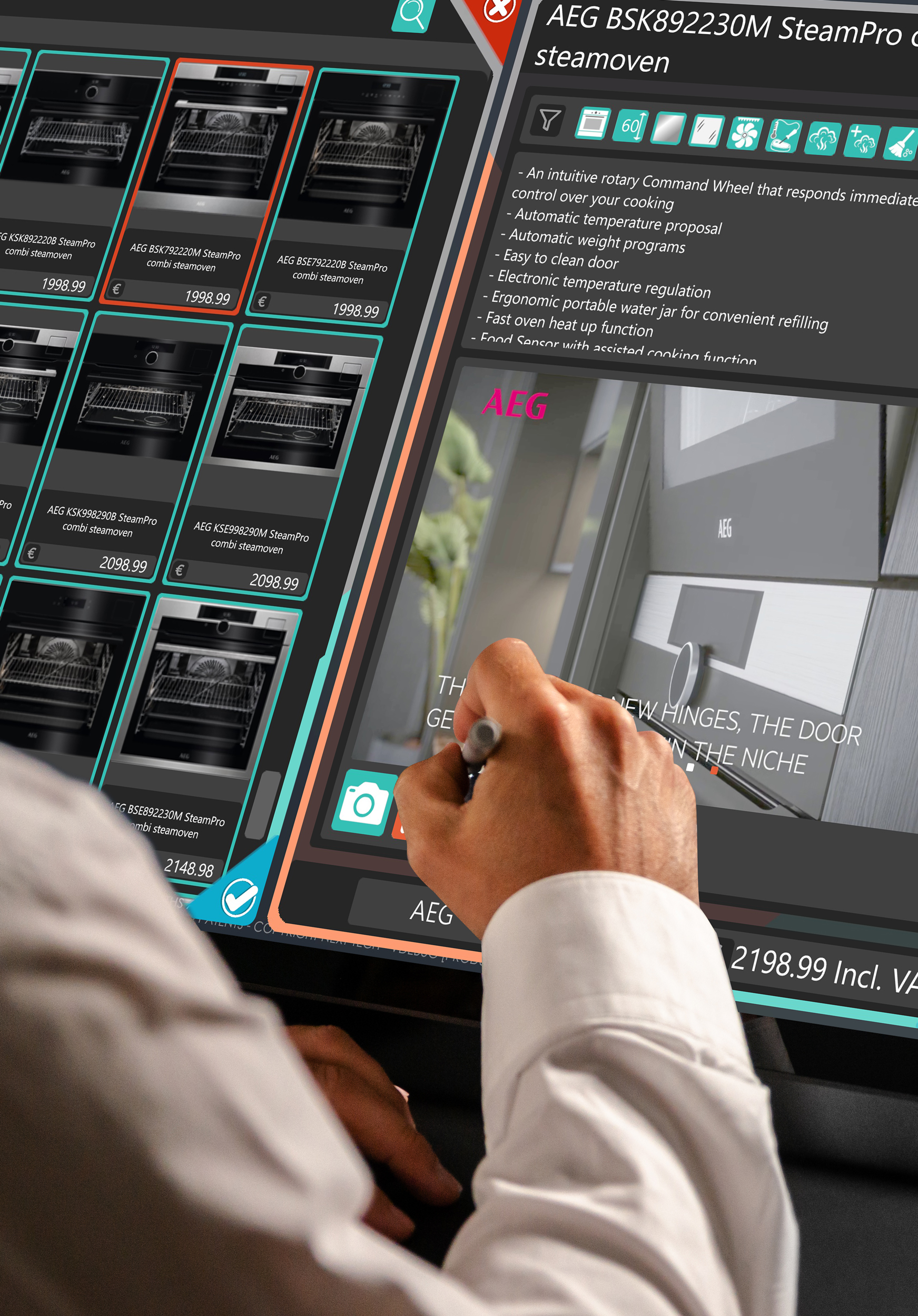 Appliance selection more interacitve than ever
Filter through our wide range of catalogs and select the right appliance for your project rightaway !
See how it works
Filters based on brands, functionnalies, prices,…
Access thousands of videos, images, medias,…
Automatic range and media updates
Export your design to Compusoft Winner
Create your project on any Touch Reality device and open it later in your Winner Design tool
See how it works
Use Touch Reality and Winner design on the same device
Cloud based export aivailable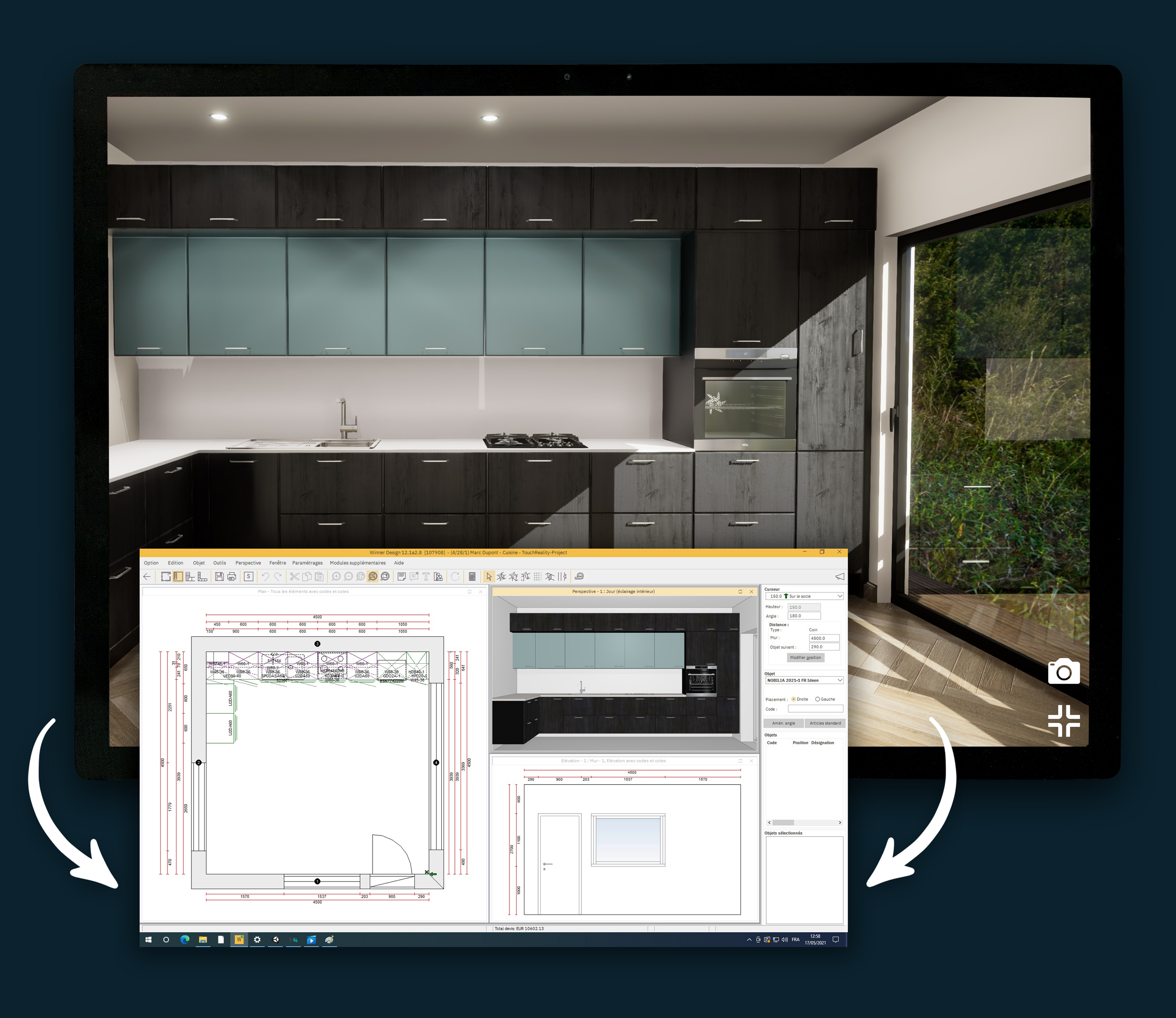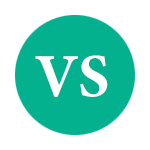 Classic design tool
Touch Reality tool
Usable only from your office computer
Portable, usable from everywhere on every devices (cloud base solution)
Average wait time per picture : 5 mins
No wait time, immediate results, move trough the space in real time
No automated assistance
Smart assistant : integrated automated assistance
Technical content creation only
Inspiring canvas to express your ideas and bring life to your designs
Some of our most liked "Time saver" functionalities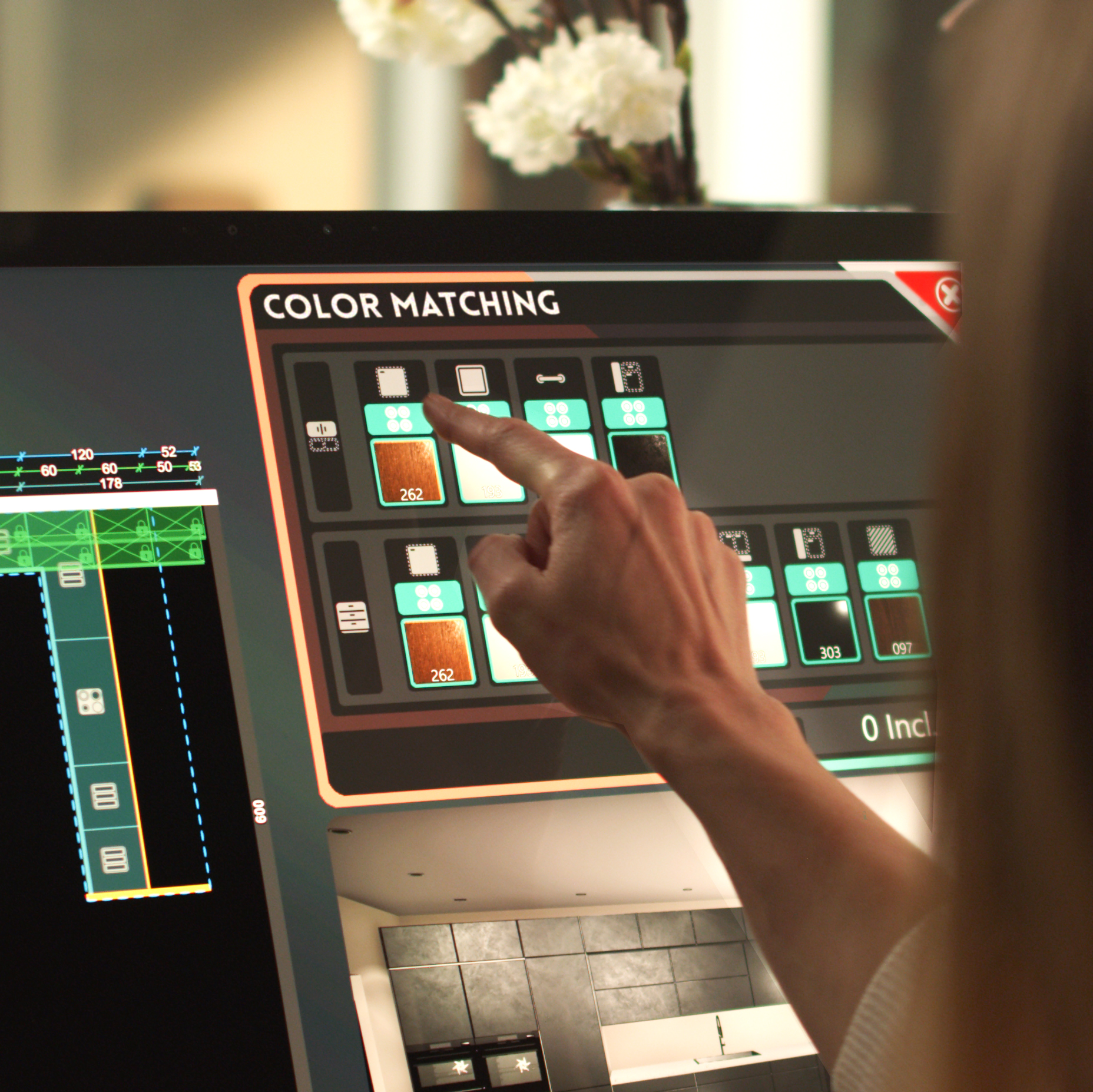 With the color matching tool, you can now test dozens of colors and styles in just a few clicks.

See how it works
Easy "copy/paste" colors function.

The smart assistant is checking and only showing available possibilities
Test dozens of colors and styles in seconds, Find the right shade and apply it to any or all furnitures.
From the material, the color, the thickness to the shape of your worktops. Create your bar, breakfast nook or table and its automatic home decor with a simple stretch.
See how it works
As easy as a stretch of a finger on the screen
Smart assistance : creates automatically all the side and back panels
Configure it like you want thanks to our complete and updated catalogs of manufacturers